Kekeye Design e.U.
Webdesign, Graphic, Fashion, Interior Design,
Kekeye Dots Design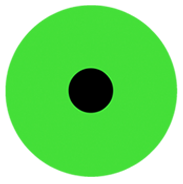 The Kekeye Philosophy

"Unique, colorful & highly visible!
Getting out of old patterns!"
Kekeye Design stands for clarity, uniqueness of bright colors and graphic design. The fashion design combines hand drawn and graphic motifs in a world in which are no limits to creativity!

The Kekeye Dots Design is one of the exclusive works, which has been implemented in many stylish projects. The colorful points "dots" expand the freedom of expression in the Kekeye Design language. The points represent on one hand the cycle of life and on the other give the expression of infinity and freedom. Again, the basic idea is to leave fixed structures behind. The points and their bright colors are ideal for breaking the limits of the "everyday" life.
Services

WEBDESIGN
Creation & design of modern, effective and trendy websites, art & design templates made personally by Kekeye.
Quality responsive websites, HTML, CSS, Wordpress, Bootstrap.
Simple, uncomplicated, effective!

GRAPHIC DESIGN
Logo and Corporate Design, unique graphic design projects. Individual products on request - creation & production! Mugs, postcards, cakes & more.
Maritime projects, hull artwork, graphic design of shop windows, stages & catwalks.

FASHION & INTERIOR DESIGN
Creation & design of fashion goods. Custom designs and quality products as exclusive gifts, sale, promotional, merchandising products as t-shirts, hoodies, bags and more.
Refreshing and aesthetic custom interior decorations. Kekeye realizes Your Ideas! Motives as trendy wall stickers, acrylic glass billboards, or paintings as symbols of modern living.
WebShops
All Kekeye products, as t-shirts, hoodies, mugs, paintings, bags, wall stickers,
the exklusive Dots Cake and more, You will find in the WebShop.
WebShop Europe: www.webshop.kekeye.at
WebShop USA & Canada: www.kekeye.us
About Kekeye
The original design concept arises from the desire of Kekeye for freedom and the wish to leave the fixed structures behind - to break into a new world. Early begins Kekeye to explore the western world and to quench his thirst for impressions and inspirations for design. Different cultures and world views from different angles sharpen his eye for subjects and help to refine his work. This laid the foundation for a distinctive and clear design language. From now on, this design is known as the Kekeye Design.
Contact
Kekeye Design e.U.
Blindengasse 27/21
1080 Vienna / Austria
No customer traffic.

E-mail: info [at] kekeye [dot] at
Phone: 0043/(0)1 990 7565
Legal Notice

kekeye.at is operated by:
Kekeye Design e.U.
Robert Vencel alias Designer Kekeye - Managing Director
Blindengasse 27/21
1080 Vienna / Austria
No customer traffic.

Contact
Phone: 0043/(0)1 990 7565
E-mail: info [at] kekeye [dot] at

WebShop Europe: www.webshop.kekeye.at
WebShop USA & Canada: www.kekeye.us

Basic direction of the website: This webpage represents information on products and services of our company.


Legal Form: Sole Proprietorship
Company Register Number: FN 357061 s,
Commercial Court Vienna, Austria
Identification Number: ATU66224267
Competent Chamber: Chamber of Commerce Vienna
Bord: Chamber for Shipment, Internet and General Trade
Business License:
Commercial Agent with the exception of the regulated commerce, to which belong the particular trade in medical devices, weapons and pyrotechnic articles.
Authorizations issued by:
District Office Vienna, 8th District
The trade license is currently dormant.

Copyright
All images, graphics, logos, texts, sounds, videos and product photos on our website, on the blog, Facebook, Twitter, Google+. and in our Web Shop are our intellectual property, or the property of our respective partners, so this may not be copied or otherwise used without our consent.